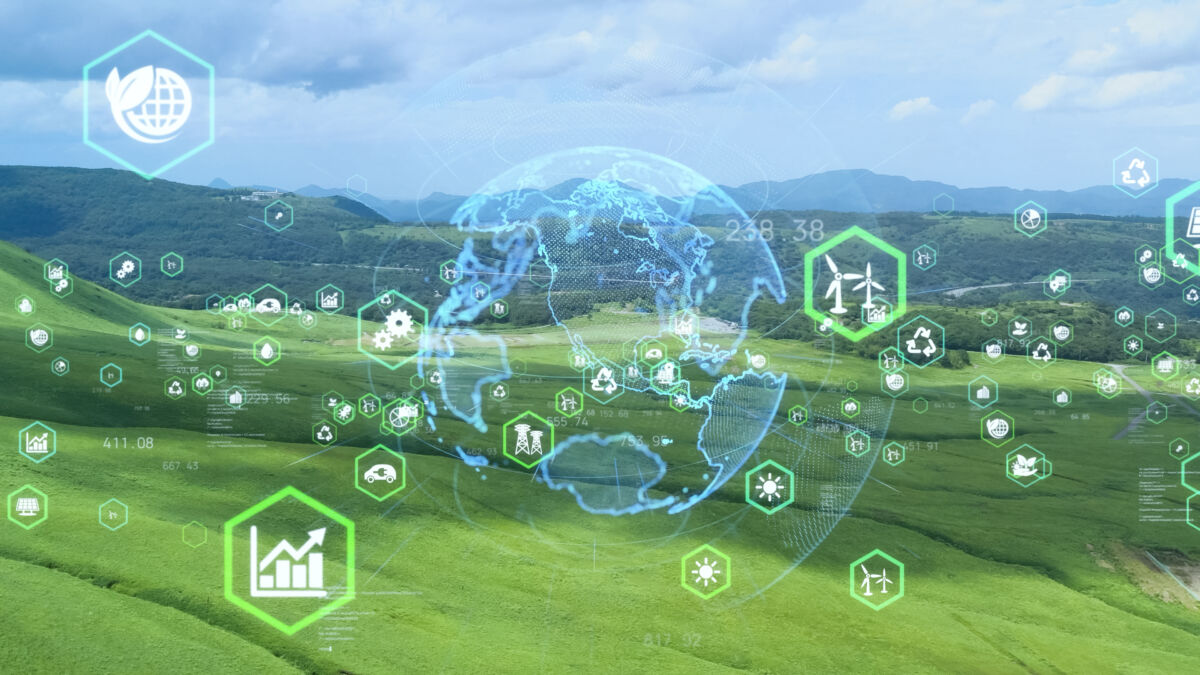 Regarding the "creation of a sustainable and prosperous future" as a material issue, we are working to build both an "environmentally conscious society" and a "comfortable and prosperous society." To realize a society that is friendly to the global environment and at the same time enables prosperous lives, we will contribute to society throughout our business activities and achieve sustainable growth.
Creating an Environmentally Conscious Society
We have delivered many environmentally friendly products into widespread use so far by reducing the consumption of resins and utilizing biomass materials. We will continue to value the protection of and harmony in the global environment, and make further efforts to develop mono-material products that are easy to recycle and contribute to reductions in CO2 emissions. Through such efforts, we will promote a circular economy and thereby achieve an environmentally conscious society.
Disseminating Highly Recyclable Products
In order to facilitate a circular economy, it is necessary to circulate resources in a manner that has a low environmental impact. The key to this is to formulate an easy-to-circulate design for the product.
For example, conventional refill pouches use multiple materials with different roles that are glued together into a single film. The refill pouches have helped spread the "refill" lifestyle and contributed to reductions in the amount of resins used by society as a whole.
To further reduce the environmental impact of those refill pouches, we have developed a refill pouch made of only polyethylene film (mono-material) which also has the strength and barrier properties equal to those of composite materials. We are currently working on horizontal recycling of used pouches by regenerating them into new pouches.
We will adopt the recyclable design to various products other than refill products, as well as promote a circular economy with our brand MONOSOLUTIONS® (*) in an effort to realize a society in which used plastics are recycled as resources.
* MONOSOLUTIONS® is a portmanteau of "mono-material" and "solutions," and it has been launched as an original brand of Fujimori Kogyo based on the concept of solving social issues with mono-materials.
Differences between existing film containers and MONOSOLUTIONS®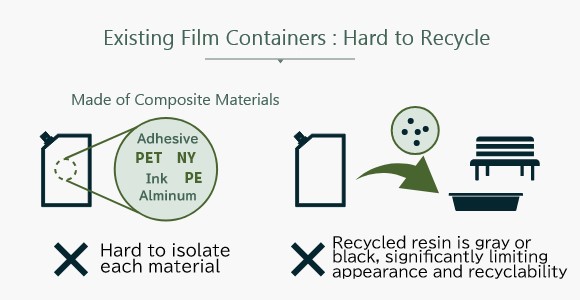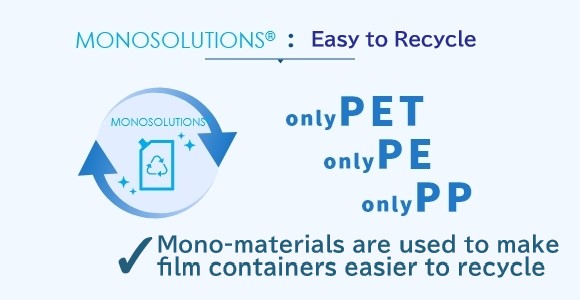 MONOSOLUTIONS Lineup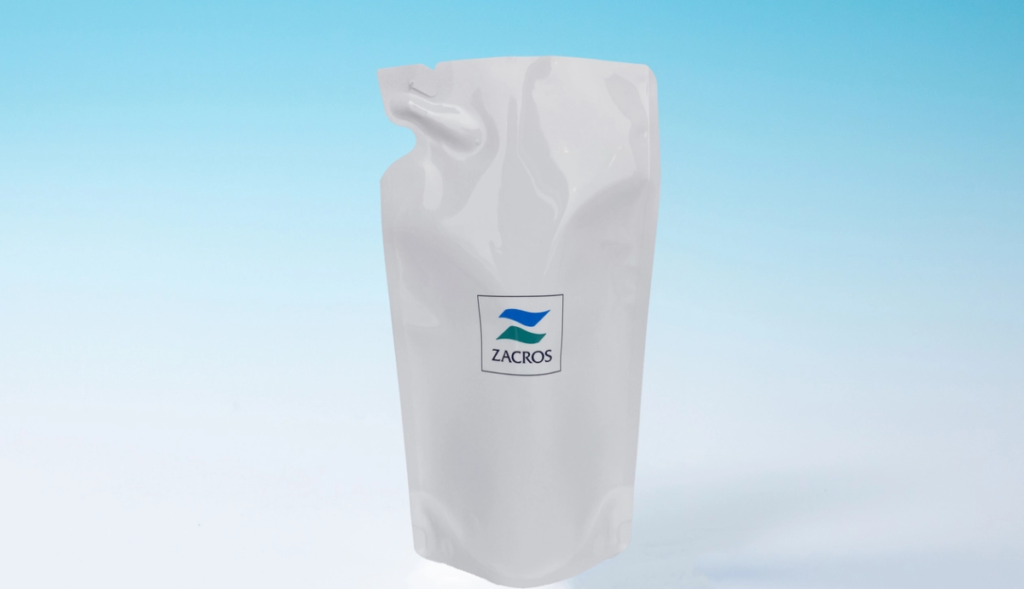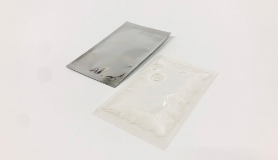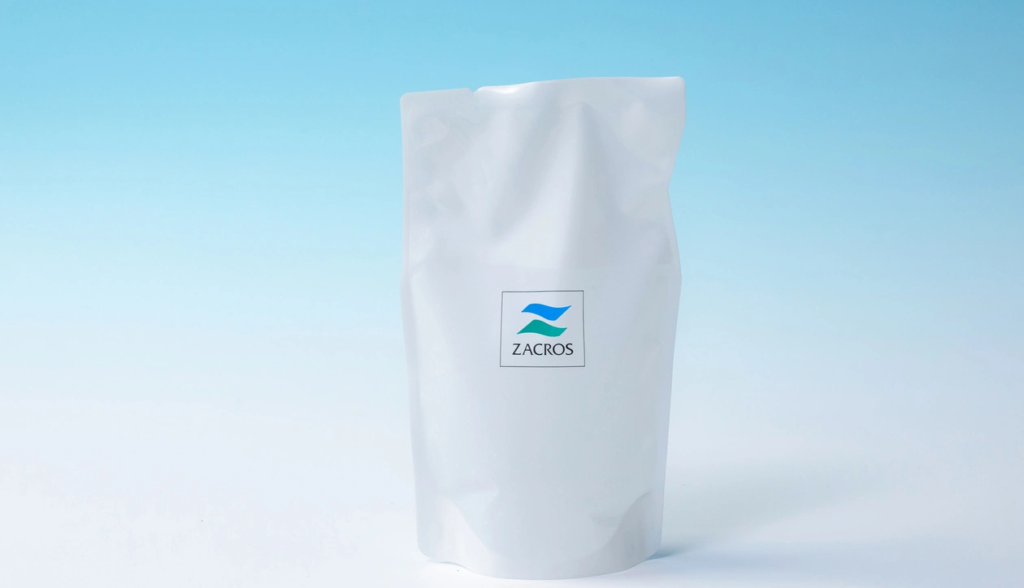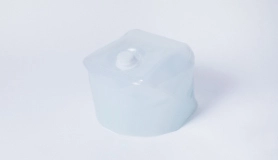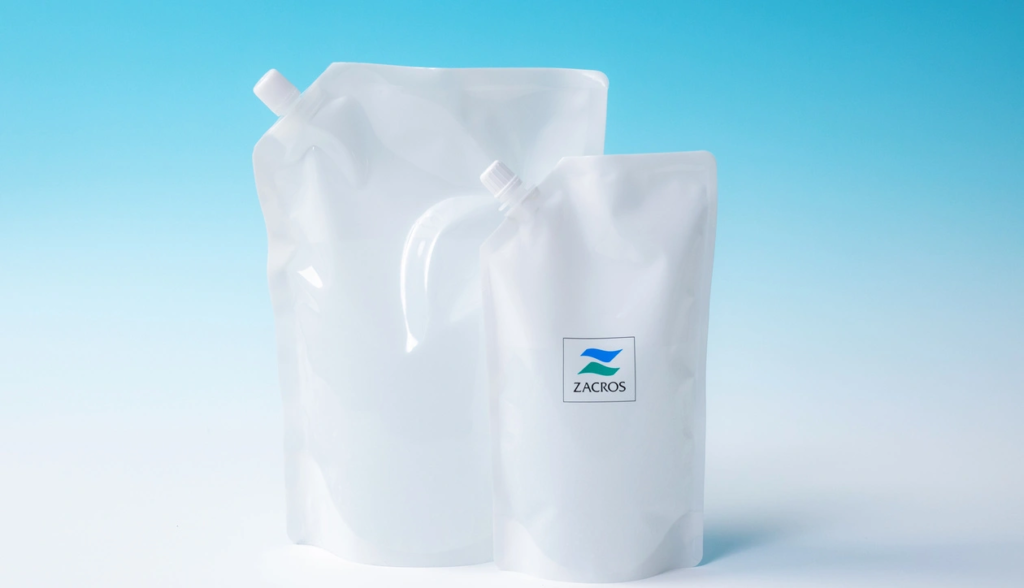 2022 results
2030 targets
Sales ratio of highly recyclable products
*Excluding packaging materials for pharmaceuticals
25.0%
40.0%
Popularizing Products That Reduce CO2 Emissions
We are actively adopting products that utilize biomass or recycled materials instead of petroleum-derived materials, which have been used in conventional products. Through the development of products that have performances equal to petroleum-derived products and are simultaneously able to reduce CO2 emissions, we will reduce environmental impact.
In addition, "refill" containers, which produce significantly lower CO2 emissions than plastic bottles, are not common worldwide. We will expand the "refill" culture around the world to reduce global CO2 emissions.
Difference Between Regular and Biomass Plastics

CO2 emissions to be reduced when bottles are replaced with pouches

2022 results
2030 targets
Development of biomass/recycled materials-related products
*Cumulative total since fiscal 2023.
ー
20
Volume of refill pouches shipped
*Compared with fiscal 2022.
ー
150%
Providing New Value from Plastics and Achieving a Circular Economy
Although plastics have gained attention as a contributor to environmental problems, we believe they have value that can only be provided by plastics. Viewing used plastic products as resources rather than as garbage, we promote their circulation and have established a business scheme that is friendly to the environment and economically sustainable. We will continue work toward achieving a circular economy to create future for future generations that we can be proud of.
Creating a Comfortable and Prosperous Society
With our creative and innovative technologies and services, we will expand our possibilities for the future, make our lives comfortable and efficient, and promote the sustainable development of society as a whole. We also aim to create a vibrant society where people can live actively and in good health, thereby making people's lives more comfortable and prosperous.
Achieving a Society of Health and Longevity
Lower Production Costs for Vaccines and Biopharmaceuticals
BioPhaS is a single-use product for pharmaceutical manufacturing that can be used for processes from R&D to manufacturing of vaccines and biopharmaceuticals. The key feature of this product is that it enables complex and sophisticated designs. Being a single-use product, it does not require the labor and resources for cleaning tanks during the manufacture of pharmaceuticals, and as a result, it contributes to solving labor shortages and reducing environmental impact. We will support the manufacturing of vaccines and biopharmaceuticals to be used for primary prevention (to prevent disease before it ever occurs) and prevention of Mibyo (pre-symptomatic state), thereby helping people improve the quality of their lives.
Furthermore, we have formed the Japan Single-use Technology Advanced Collaboration (J-STAC) to contribute to pharmaceutical and medical development by improving the current high rate of dependence in Japan on single-use section materials from overseas, as well as by providing a prompt and stable supply of high-quality products from domestic manufacturers. J-STAC will pursue various projects toward the development and stable supply of domestically manufactured single-use components and materials.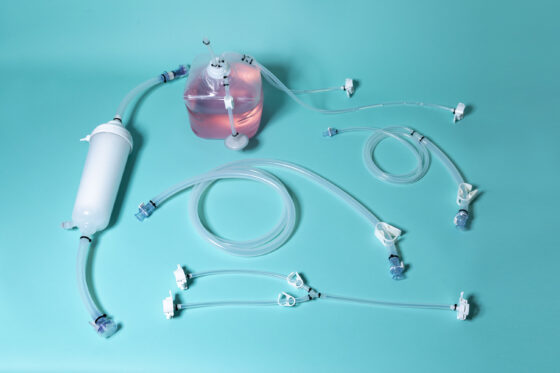 R&D for Popularizing Regenerative Medicine for the General Public
Our experience in the R&D of BioPhaS, which is used in processes for manufacturing biopharmaceuticals and regenerative medicine products, etc. has allowed us to develop expertise in culture technologies and equipment design. Leveraging our experience, we carry out R&D of cell mass culture equipment for the practical use of regenerative medicine.

Responding to the Needs of Medical Services
We developed infusion bags with proprietary technology that blocks elution from the bag and prevents the adsorption of active pharmaceutical ingredients. They enable the immediate administration of pharmaceuticals that were previously unable to be packed in bags, as well as reduce the time required for mixing and dispensing, and in this way, we have responded to the needs of emergency medical services.
We will also apply this technology to develop an ultra-high moisture-proof film to replace glass containers that can be used to enable wearable devices in home care and medical care practices, thereby supporting medical services and improving the quality of life of patients.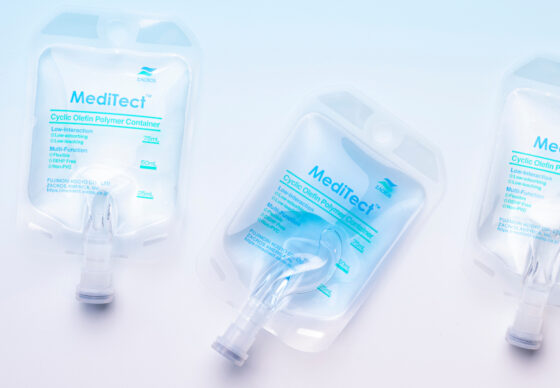 T-TAS is the world's first equipment that measures thrombus-formation in a quantitative manner based on the proprietary measurement principle. With biomolecules immobilized on the micro-channels in the chip, it can measure the formation of thrombus in blood currents in an environment that replicates the inside of blood vessels. This measurement uses whole blood samples in an environment similar to physiological conditions, making it possible to measure comprehensive thrombus-formation, which was previously impossible. The measuring equipment is easy to operate and does not require the adjustment of reagents or the chip.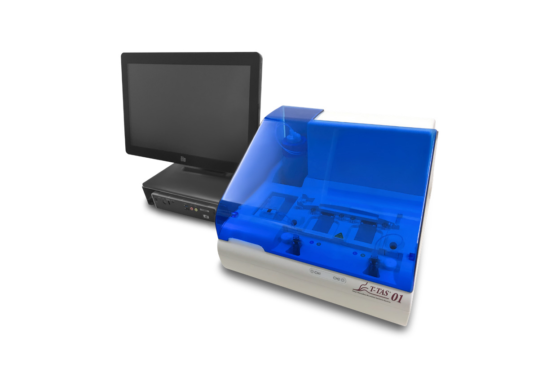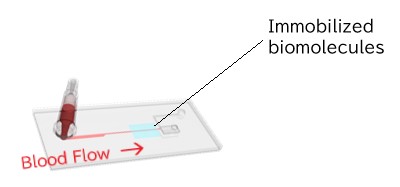 We aim to realize a society of health and longevity through new technologies such as materials, devices, systems, and kits in the area of total healthcare, from prevention of pre-symptomatic disease, diagnosis, and treatment, to prognosis and nursing care.
| | 2022 results | 2030 targets |
| --- | --- | --- |
| Number of countries to which we have expanded our medical and healthcare business | Preparing for the expansion of business | 30 |
Achieving a Smart Society
Practical Use and Spread of Next-Generation Batteries
We have developed the "ZEF" free-standing electrodes for lithium-ion batteries and next-generation large batteries. ZEF is a film-like electrode composed of only an active material layer without a current collector, which has a tight adhesion function and can be attached to a current collector for use. In order to achieve a smart society, we will work to put into practical use and popularize next-generation batteries that use ZEF components.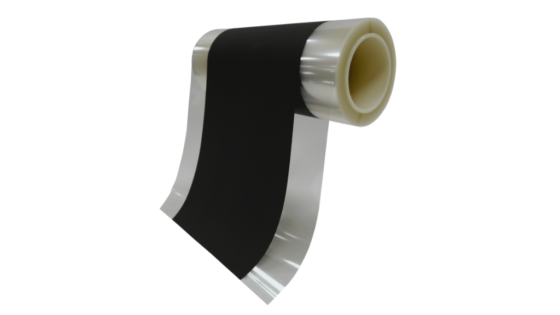 ZEF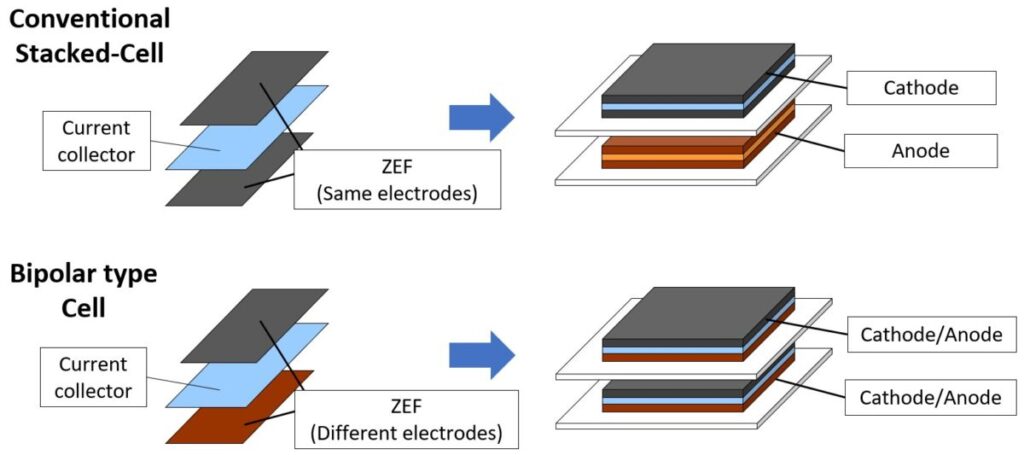 General layered and bipolar batteries ZEF usage image
Practical Use of High-Speed, High-Capacity Communication Systems
With the advent of the "5G" era of next-generation communication systems, various devices are evolving to achieve faster transmission and reception of larger amounts of data. In the high-frequency band used for 5G, reducing the transmission of electrical signals is key. We will contribute to the future of next-generation communications with our adhesive copper foil for 5G substrates that has achieved improved transmission properties.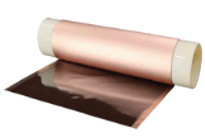 | | 2022 results | 2030 targets |
| --- | --- | --- |
| Sales of next-generation energy, electronics and communications business compared to the 2022 fiscal year | ‐ | 300% |
Creating a comfortable space
Functional and comfortable housing
To save energy consumed in housing, we will use our analysis technology to visualize indoor temperature and propose highly efficient ventilation systems. In addition, the products used for ventilation systems are pre-processed in our own plants, which saves labor for construction at the site and also helps to solve labor shortages.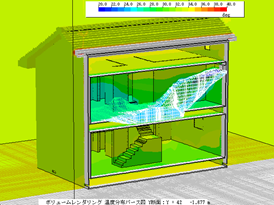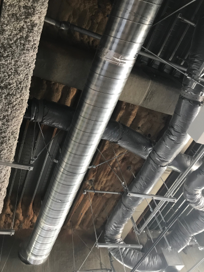 Solving Issues at Civil Engineering Sites
Conventional tunnel excavation auxiliary construction methods are labor-intensive and performed in dangerous environments. With the aim of addressing this issue, we have succeeded in saving energy and improving safety by using ICT, and as a result, we have been able to improve the tunnel excavation environment.
By adopting ICT for the equipment necessary for the construction of tunnel auxiliary construction methods, waterproof sheets, and rock bolts, which are the main materials sold, not only can complex work and management be simplified, but it is also possible to share and analyze the data obtained. We will continue working to find solutions to issues civil engineering sites are facing with our ICT and ideas.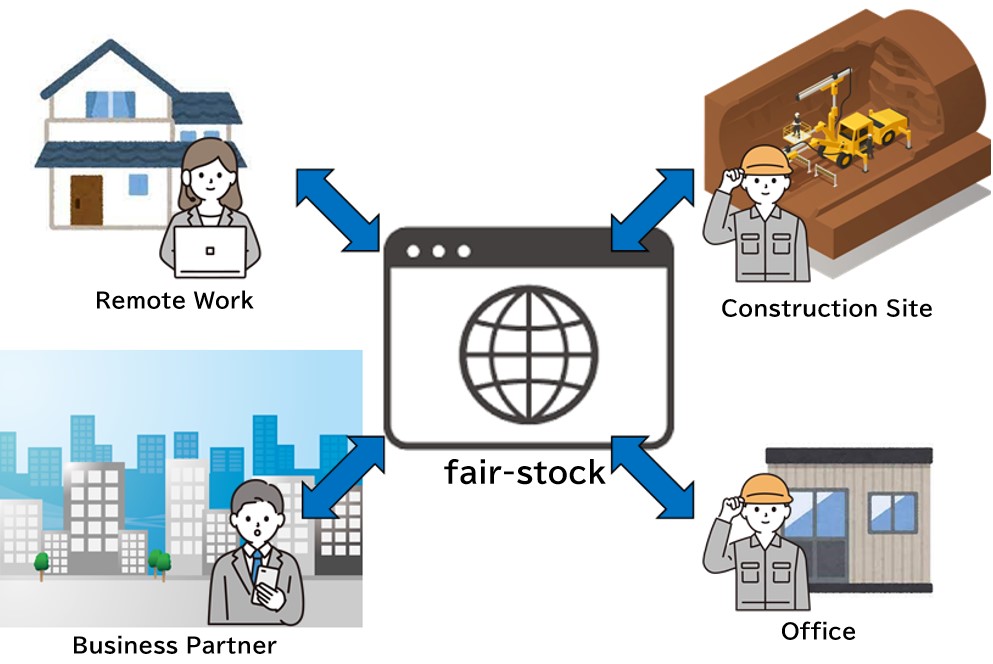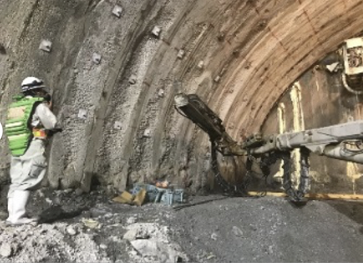 | | 2022 results | 2030 targets |
| --- | --- | --- |
| Number of civil engineering projects where ICT equipment was utilized | 50 | 500 |