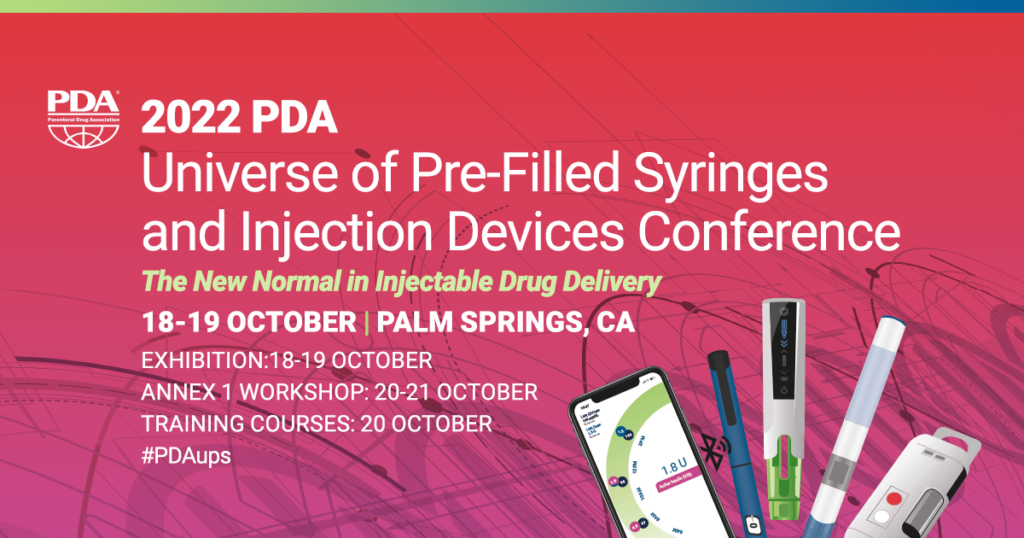 On 18-19 October, ZACROS will exhibit at booth 304 at the 2022 PDA Universe of Pre-Filled Syringes and Injection Devices Conference.
The event will be held at the Palm Springs Convention Center, 277 N. Avenida Caballeros, Palm Springs, CA (United States).
ZACROS will introduce our innovative packaging technology for sensitive parenteral drugs.
View event details: 2022 PDA Universe of Pre-Filled Syringes and Injection Devices Conference
Related site: MediTect™ Product Site